Description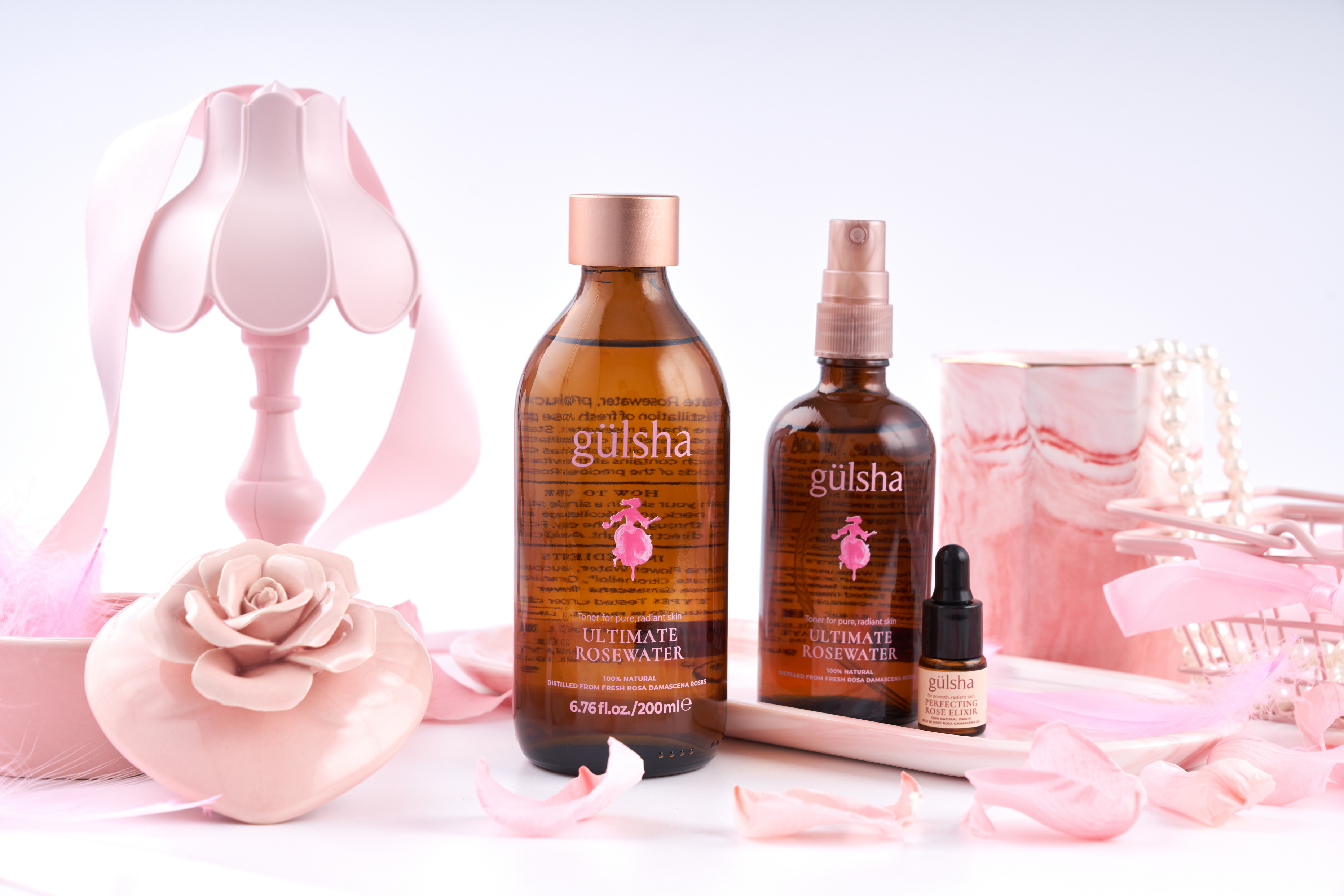 The set includes:
Gulsha Ultimate Rosewater200ml x1
Gulsha Ultimate Rosewater 100mlx1
Gulsha Perfecting Rose Elixir3ml x1
Gulsha Ultimate Rosewater
l   To provide immediate moisturizing in 5 minutes. 
l   To build a protective barrier for skin and repairskin problem from lack of water and dryness
l   100% natural content
Howto use:
1. Use as toner
2. Skin moisturize before make-up
3. Make-up setting
4. Mask (soak cotton pads with gülsha Ultimate Rosewater, place soaked cottonpad onto face for 5 minutes and remove)
Gulsha Perfecting Rose Elixir
l  Moist but not greasy, suitable for any season
l  To help cell repair and regeneration.
l   100% natural content
Howto use:
1. Use alone as a serum (also used as massage oil)
2. Drop 1-2 drop into face cream, mix well and use
3. Drop 1-2 drop into foundation, mix well and use
4. Drop 1-2 drop into face mask and use
5. Partially use at dry area
Made inTurkey