Description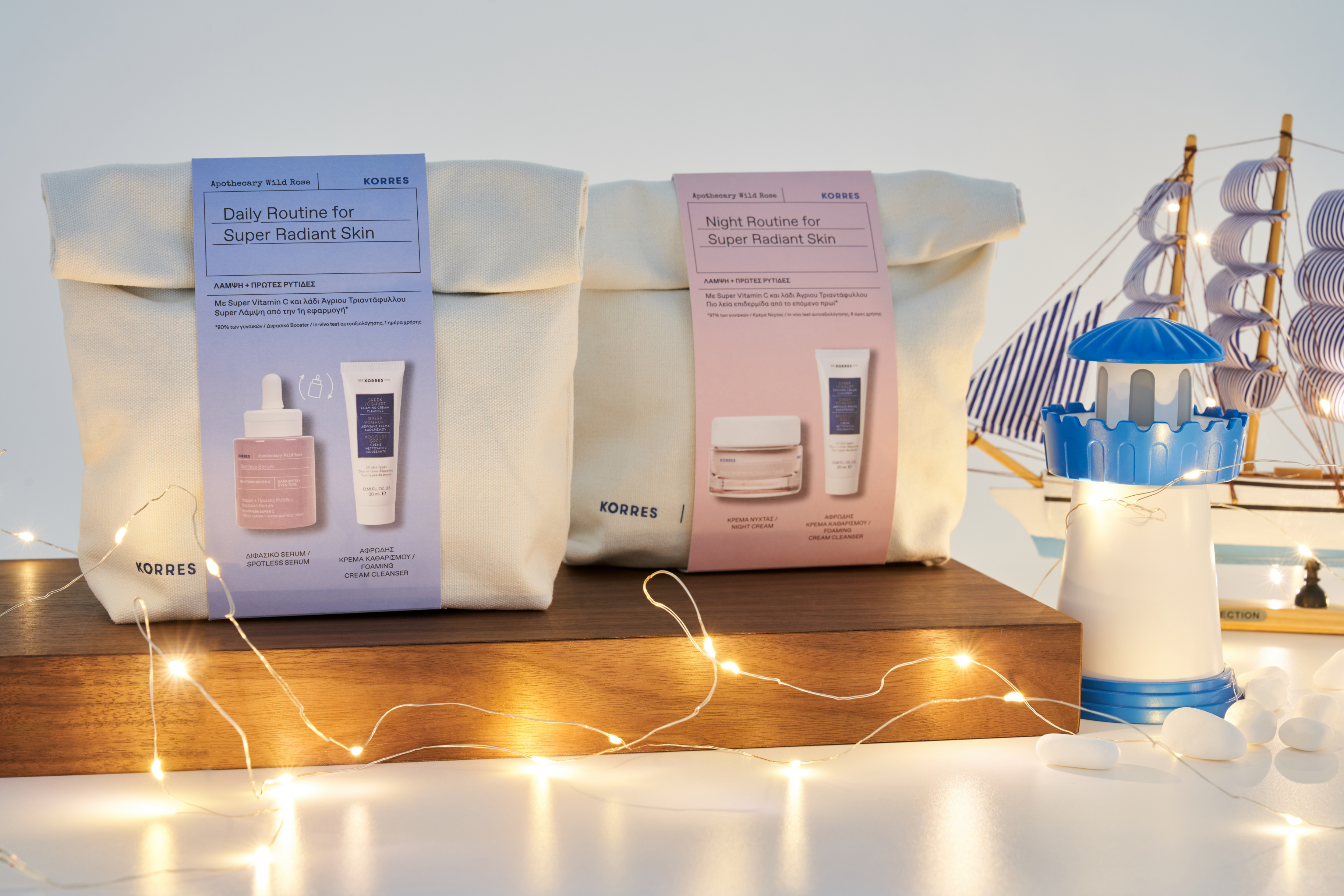 The set includes:
Korres Wild Rose 15% Vitamin C SpotlessSerum 30ml x1
Korres Greek Yoghurt Foaming Cream Cleanser 20ml x1
KorresWild Rose 15% Vitamin C Spotless Serum 30ml
l   Reduces the appearance of dark spots, dullness, andskin discoloration for spotless, luminous-looking skin
l   Delivers maximum moisture and visible plumpness tothe skin
l   Reduces the appearance of skin discoloration for asmooth even skin tone
l   83.1% natural content
How to use:
Shake well to mix the pink Wild Rose oil with thepotent brightening actives of the water phase. 
Apply a few drops onto cleansedface and neck avoiding the eye area. Colour may vary due to its natural origin
Korres Greek Yoghurt FoamingCream Cleanser 20ml
l  Cleaning the skingently and effectively
l  Removing impuritiesand makeup without any redness or irritation
l  Deliver an almostinstant dose of pre and probiotics to nourish the skin
l  85% natural content
How to use:
1. Take a pack of Foaming CreamCleanser into palm
2. Add about half teaspoon of water
3. Use both hands to rub until foaming (or use a cleansing brush to foam)
4. Gently massage on the face
5. Finally, rinse with water
Made in Greece
Suitable for all skin types (including sensitiveskin)
Dermatologically tested.May contain traces of wheat/nuts. Suitable for vegetarians and vegans.Recyclable packaging. Cruelty free.
不含:羥基苯甲酸酯,礦物油,矽酮,酒精,視黃醇