Description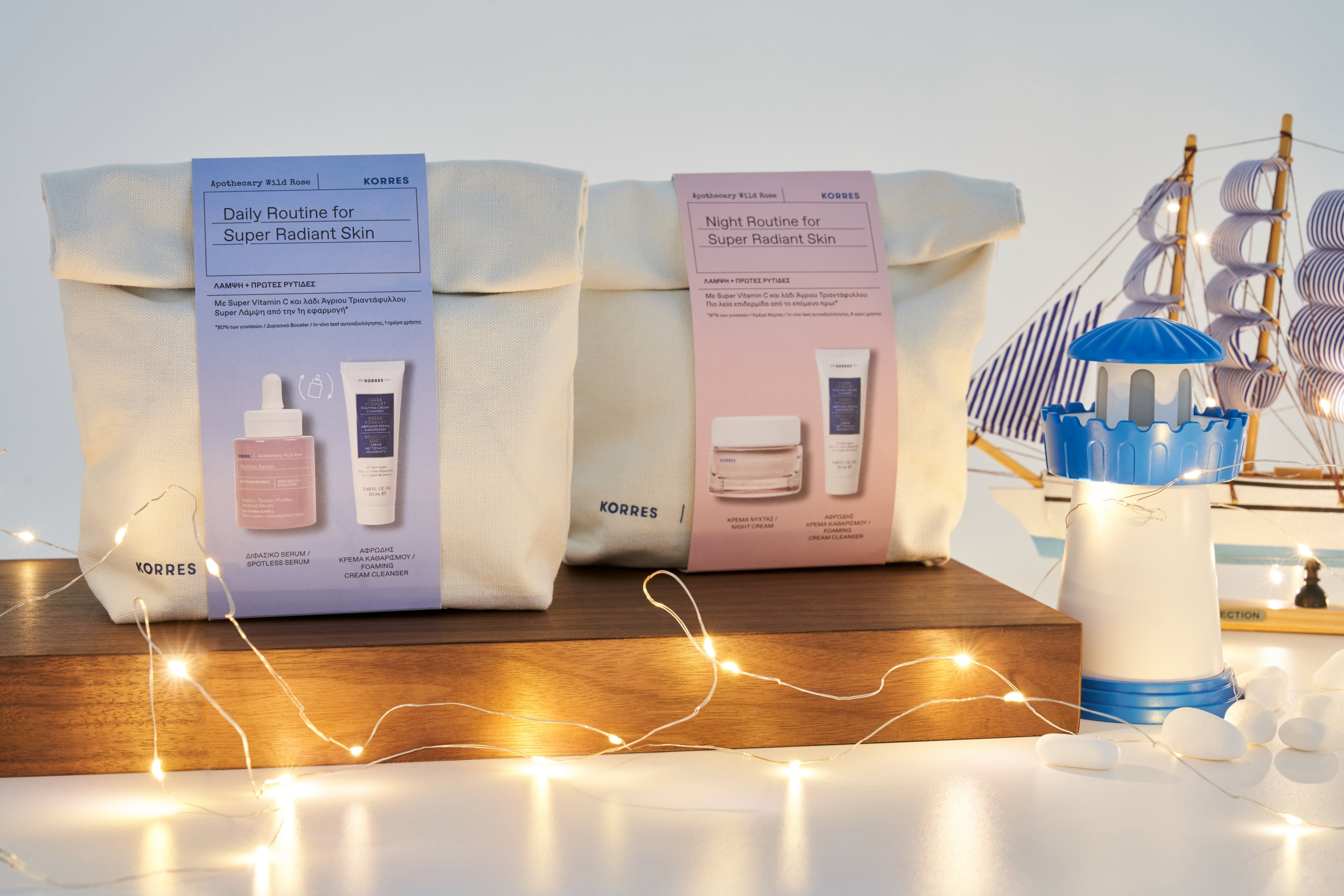 The set includes:
Korres Apothecary Wild Rose Night-BrighteningSleeping Facial 40ml x1
Korres Greek Yoghurt Foaming Cream Cleanser 20ml x1
Korres Apothecary Wild Rose Night-Brightening Sleeping Facial 40ml
l   To deliver maximum moisture and plumpness to theskin from the rich source of fatty acids.
l   To improves the appearance of fine lines andwrinkles for a super dose of glow.
l   Helps to smooth, refine and brighten, to reveal amore luminous complexion
l   To make skin feel softer, look visibly more radiantand plumps
l   93.3% natural content
How to use:
1.         Apply to clean skin in theevening
2.         Gently massage into face andneck, avoiding the eye area
3.         Start from the center of theface, moving outwards
4.         Leave on overnight
5.         Rinse thoroughly the followingmorning
Korres Greek Yoghurt FoamingCream Cleanser 20ml
l  Cleaning the skingently and effectively
l  Removing impuritiesand makeup without any redness or irritation
l  Deliver an almostinstant dose of pre and probiotics to nourish the skin
l  All skin types
l  85% natural content
How to use:
1. Take a pack of Foaming CreamCleanser into palm
2. Add about half teaspoon of water
3. Use both hands to rub until foaming (or use a cleansing brush to foam)
4. Gently massage on the face
5. Finally, rinse with water
Made in Greece
Suitable for all skin types (including sensitiveskin)
Dermatologically tested. May contain traces ofwheat/nuts. Suitable for vegetarians and vegans. Recyclable packaging. Crueltyfree.